Make French Braid Side Twist Tutorial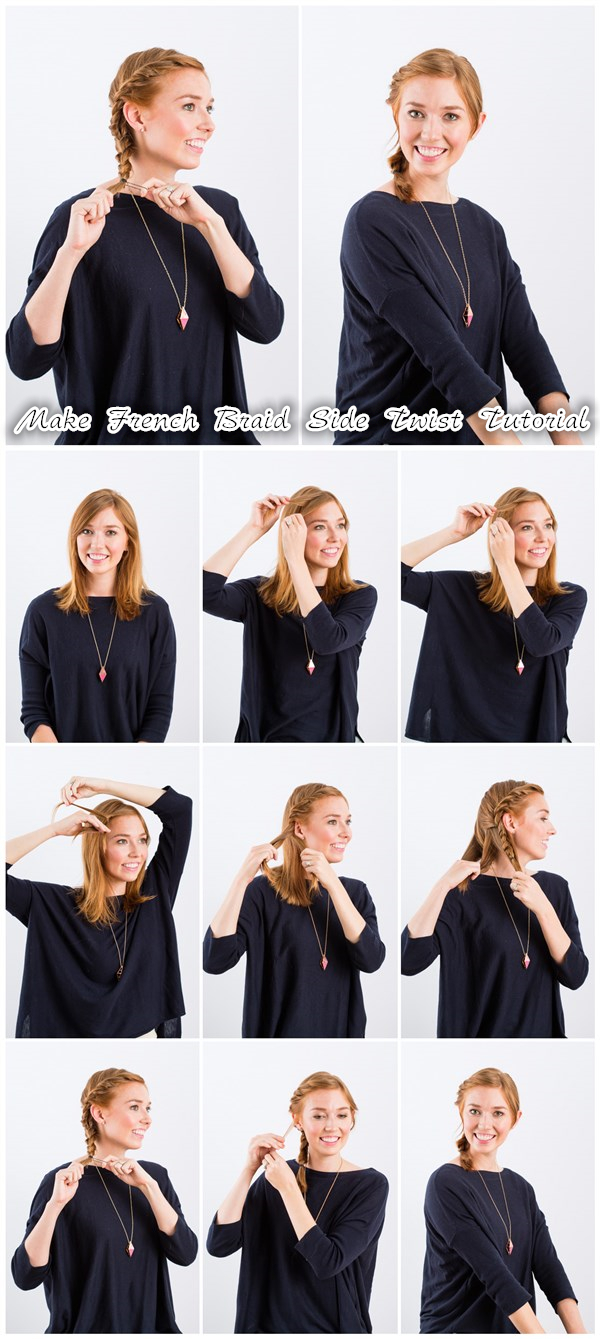 1. Put your bangs into two sections off to the side of your head.
2. Begin by twisting the two sections together once or twice.
3. Now, just like you would with a French braid, begin picking up small sections of hair to add into the outer pieces of the original sections of hair as you continue to twist down the perimeter of your face.
3. Continue doing this all the way until you get to the ends of your hair and add a tiny elastic to secure the twisted section. Once you are done, section the remaining hair into three sections (including the twist you just finished as part of one of those three sections).
4. Braid these three sections together. When you get to the end take out the elastic that was holding the original section together and use it to elastic the new braid you just finished.
5. Pull out some strands of hair for a more unfinished, natural, less polished look.